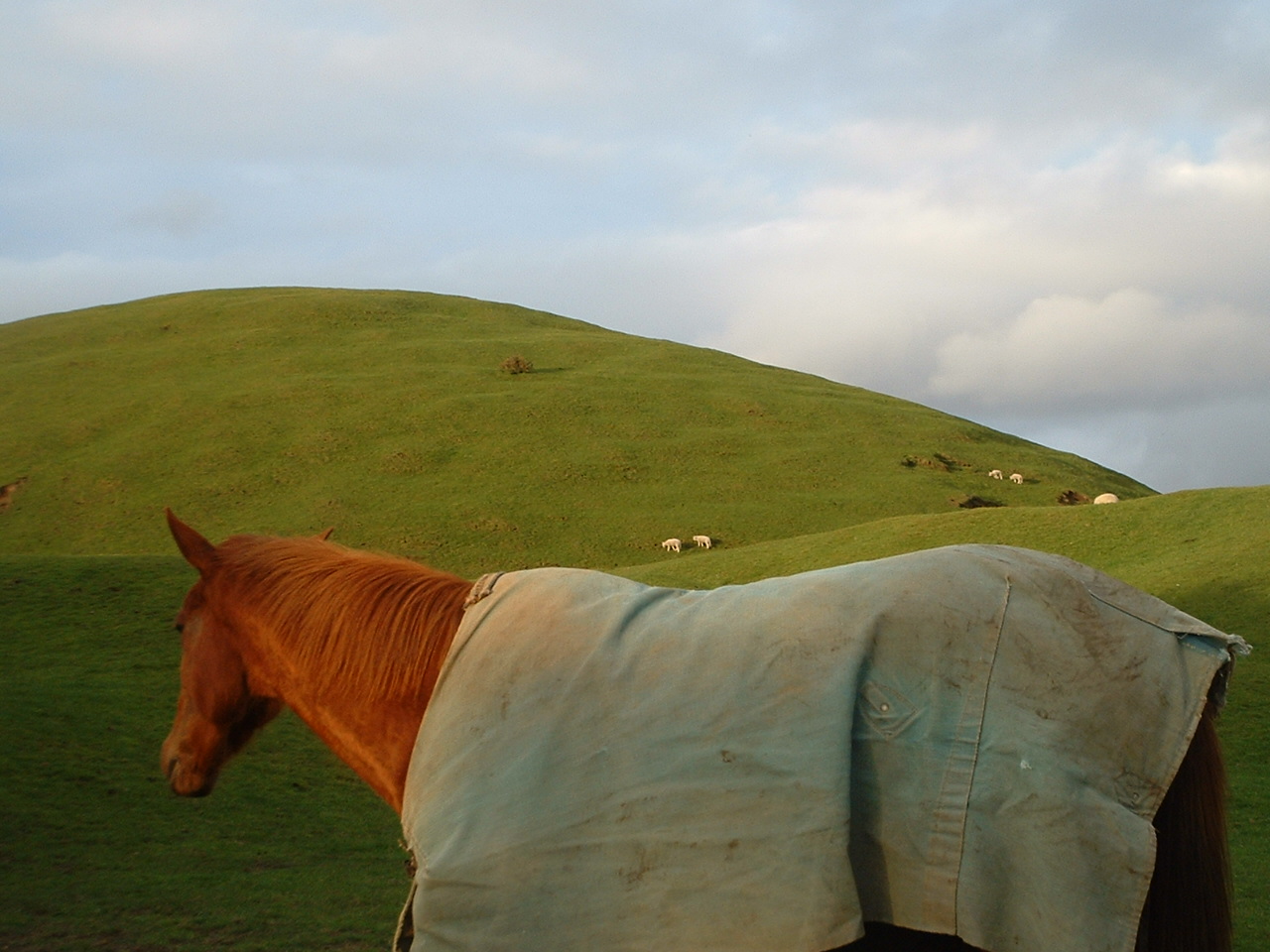 One reason I keep photographing after many years and thousands of pictures is the mystery embedded in this photograph. A friend took this picture a long time ago, and it still holds a fascination for me, even though I look at it often. Part of it is the way the near (horse) and far (sheep) are juxtaposed so closely on the same plane, making the sheep appear so minuscule. Then, the soft clouds in the pale blue sky, the roundness of the hills and of the horse's back, the deep green of the grass and the ruddy brown richness on the horse's neck, and the subtle but rich colors of the horse's blanket—all combine to give such visual pleasure.
When a photograph recreates the world to make it mysterious and beautiful, it invites me to engage more deeply with looking, and seeing. Although photography has sharpened and enriched my vision, the way I see when I have my camera with me is more attentive, I see in a different way.
It is both the easiest and hardest choice to photograph in your own neighborhood. Easy—just step out your door. Hard—you know it so well, can you look at it with all your attention? My "camera walks" in my neighborhood conjured up the flâneur, who walks with no destination in mind, wandering through the panorama that unfolds along the city's streets. I am fortunate I live in the Mission district of San Francisco, which provides an especially rich streetscape. Gradually I began to see the value of these photos not simply as compelling or beautiful images. They also serve as documents, as remembrances of the visual panoply of my neighborhood, as many of these scenes have disappeared.

—Patricia Koren