PATRICIA KOREN graduated from of the San Francisco Art Institute with a M.F.A. in photography. She is currently finishing a book on the Mission district of San Francisco, a 20-year project photographing this vibrant neighborhood.
A related project "Ofrendas," sequenced photographs of offerings laid at the foot of the statue of the Virgin in the alcove along the adobe wall at the Mission. These photos were taken over a period of 12 years and published in 2014.
Her photographs have appeared in a San Francisco Arts Commission exhibit at City Hall and more recently at Ruth's Table gallery.
In addition to her work as a photographer, she was a founding partner of Kajun Design, and has designed books for several publishers, including the Quilt Digest Press, Aunt Lute Books, and La Questa Press.
Her work can also be viewed on:
Hunters Point Shipyard Artists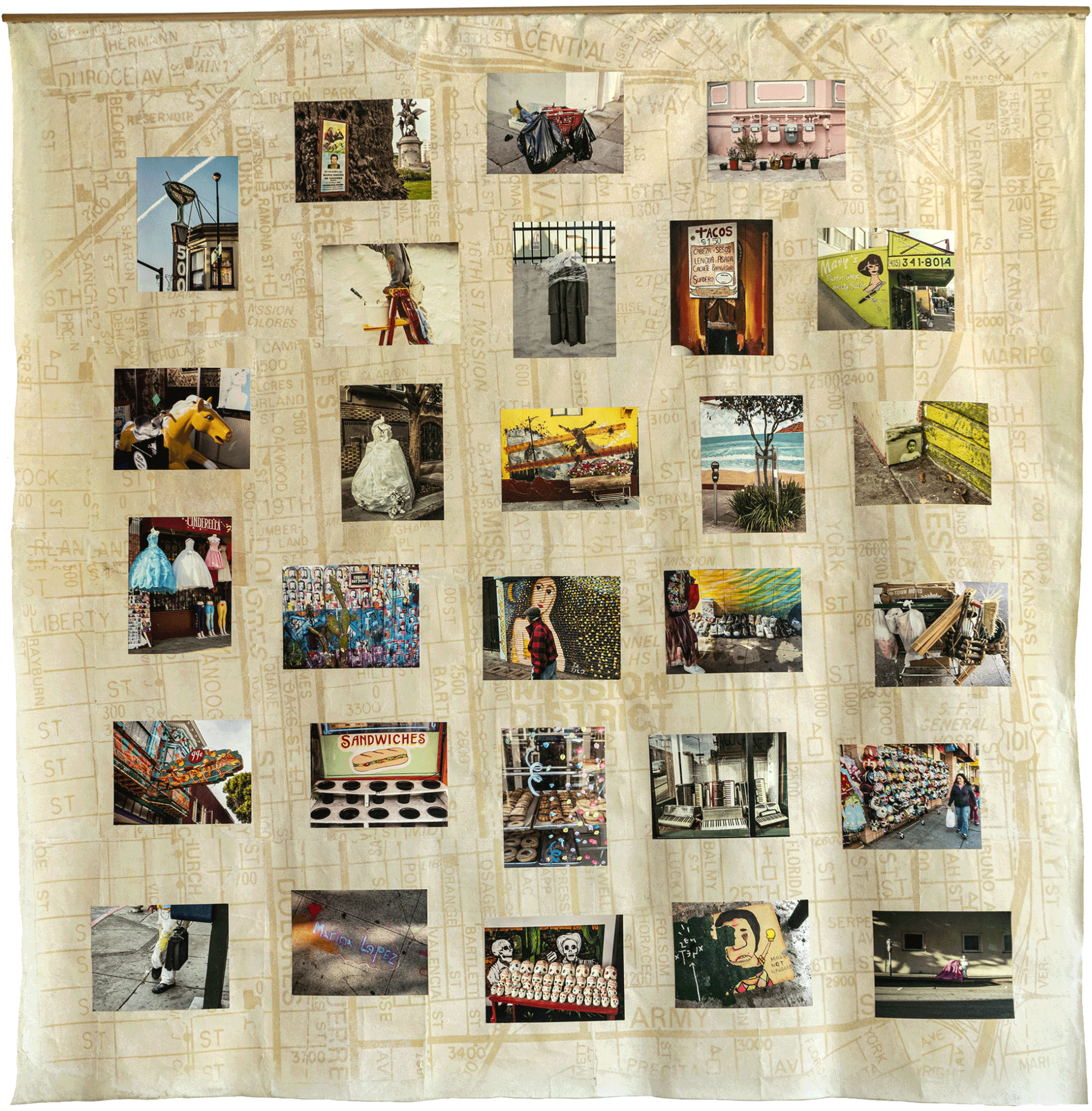 6' x 6' wall hanging
Photographic prints affixed to canvas map
Exhibited at Ruth's Table gallery, San Francisco